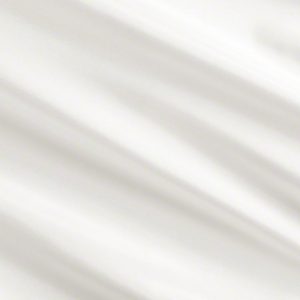 White Shantung
Who would not want silk tablecloths draping their event tables? Our Shantung rental table linens are the way we can all afford this lusciousness. The essence of purity and simplicity, White Shantung is not the lack of color, but the quintessential fundamental color that reflects perfection. Your event will be dressed even better than your guests in these fashion inspired hue and texture.
Add to Rental Quote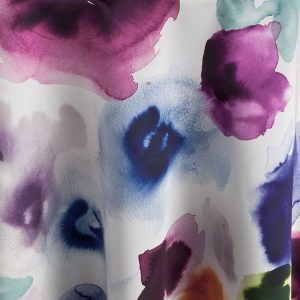 Aquarelle
Aquarelle is the French word for watercolor painting.  Like watercolor paintings, the colors in this print have heavily pigmented areas and lighter more watered down areas. The colors range from violet, spring green, blazing orange, and deep fuchsia.  This cloth is perfect for making a statement!  For a real pop, this cloth looks exquisite on highboys paired with any of the vibrant colors found in the print.  We are introducing this product just in time for beautiful spring events.
Add to Rental Quote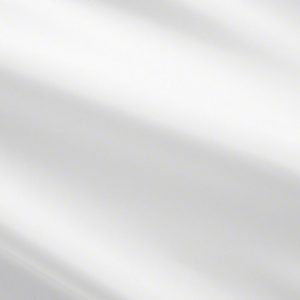 White Alexis
Traditional white will never fail. It can catch the lighting and bring a beautiful warmth or excitement to your event by changing with your select colors. Our White Alexis is a taffeta fabric that will bring a slight sheen to your tables and enhance all of your décor. White is that pureness that will heighten all of the colors of your table, and will put a glow to the surroundings. Whether on out multitude of colored chair covers, or alone, our Alexis chair ties will add a sophisticated touch whether tied in a bow, knot, or in a new look just for you. So while you are planning THE perfect day, decorate your venue the traditional color, that will not disappoint.
Add to Rental Quote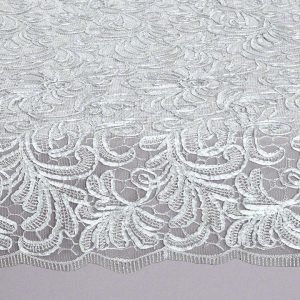 Silver Aria
20″ X 100″, with a 1/2″ hem on the sides and scalloped ends   (Center seam)   Photographed over Platinum Lamour   Singing a beautiful song of beauty, our Aria line is just the right note for your next soiree.   Constructed in homage to its namesake of lace making, these runners have a three dimensional feel and a look like no others in our line.   Available in five fashionable hues, they are the perfect mix for your tables' ensemble. 
Add to Rental Quote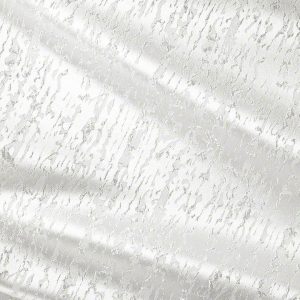 White Contour
This linen is a created with fabric that is inspired from nature and the land. With a subtle rippled pattern texture, this Damask material is reminiscent of the earth and all its greatness. Innocent and unassuming, the eggshell white of our White Contour will enlighten your guests with its purity. Truly, any décor will be fortunate set atop these rental tablecloths.
Add to Rental Quote